Women teaching and equipping other women.
Whether you've never been to church before, you attend Northview regularly, or you attend another church on the weekends–you are welcome here! Join us at one of our Bible studies. We offer a variety of weekly study opportunities, with occasional conferences and retreats to supplement the regular study of the Bible. All of our studies are expositional (working through a book of the Bible or section of a book sequentially) and inductive (asking a series of questions which help us observe, interpret, and apply the Biblical text).
This fall we'll be studying Paul's Epistle to the Galatians! It's probably Paul's most urgent, zealous letter as he addresses false teaching in this young church that is causing them to desert Christ. By studying this letter we'll learn that it's only through the perfect work of His Son Jesus that God has freed us from the curse of the law, so we can be free to love one another and ultimately Him. There's nothing you can do to earn your salvation or add to what Jesus has already done. "For freedom Christ has set us free" (Galatians 5:1a).
This study is written by Northview staff and includes approximately 2 hours weekly of homework. Cost is $10.
Registration is now open!
Galatians Monday Evening Registration
Galatians Wednesday Morning Registration
Galatians Workbook
Ezra, Haggai and Nehemiah Study
This fall we'll be studying three Old Testament books! Ezra and Nehemiah conclude the historical narrative of the people of Israel recorded in the OT while Haggai prophesied during this same time in history. Experience what it's like when God places His hand on the lives of His people in Ezra and Haggai to prove He is the promise- keeping God. You'll also be challenged to consider how do you respond when the enemy tries to interfere with God's clear direction? The enemies of God sought to frighten Nehemiah as he proceeded to rebuild the walls of Jerusalem. Nehemiah shows us leadership and obedience in the face of opposition, as well as God's miraculous blessing and provision.
This study uses Precept curriculum and includes approximately 5 hours of homework.  Cost is $32.
Registration closes August 18.
Precept Monday Evening Registration
Precept Thursday Morning Registration
In summertime, Northview people often ask our pastors for suggestions on books to read and Bible studies to participate in. We love it that you want to keep growing in your love for God and knowledge of his word on your own time – as you camp and go on vacation or have slower days around home! So, if you desire a group setting to keep growing in summer, we are inviting you to join one of two discipleship opportunities this summer: Summer Book Clubs OR an Inductive Bible Study.
Various times and dates available starting June 7!
Childcare at Women's Bible Study
A huge part of the Northview Women's Ministry is the provision of childcare for moms of young kids at our morning Bible studies. We are excited to now offer childcare for our Wednesday and Thursday morning studies! If you, or someone you know, has young kids, registration is now open to get them signed up for childcare while you attend the study!
When you register your child you will be able to prepay for the number of children and weeks you'd like care. (You can always add more later.) We have worked hard to keep the cost as low as possible, but please let us know if the cost is a barrier for you and we will work something out!
Where do I get a copy of the workbook?
Workbooks will be available the first day of study if you are attending in person! If you are attending online, please stop by the church office a week before the study starts to pick up your study. Office hours are M-F 8:30-4:30. 

If you live outside of the Fraser Valley AND would like a hard copy of the workbook, please contact

women@northview.org

and we can arrange a mailing option (please let us know ASAP so we can get the materials to you on time!).
Can I join a Bible Study online?
All of our studies offer an online option through Zoom. To select this option, simply indicate on your registration if you will be attending in person or online. The Zoom groups typically follow the same format as the in person study (small group discussions, large group teaching time, small group prayer). Typically, you will be attending the large group teaching time with everyone else who is at the church in person! More information will be provided with your registration email and closer to the first day of study. 

For our Northview studies, hard copies of the workbook are available for pick up or mail out upon request.

For our Precept studies, if you are unable to come to the church, we request you purchase it directly from Precept Canada. This is so that you will get them on time and don't have to pay an extra cost on shipping. Please connect with

preceptmonday@northview.org

or

preceptthursday@northview.org

to select the appropriate discount option on registration. 
Can I do the study on my own?
We highly recommend you join us for our study as a group, but we understand that circumstances don't always allow it! You are more than welcome to purchase a study and work through the material on your own! Hard copies of all of our studies are available at the church office for a small fee!

For our Northview curriculum studies, we post all of our teaching videos and handouts on our website

here

(womens)

for our current studies and

here

for our previous studies. If you'd like to follow along on your own with the current study and would like to receive the weekly emails, please contact

women@northview.org

 

For our Precept studies, all our teaching videos are posted to our Youtube page

here

.
Will the lesson's teaching be recorded if I miss a week?
Each week we post the teaching videos and handouts associated with that week's lesson. These resources are available on

Thursday afternoons

or

Fridays

here

OR on our women's

Youtube page

 
Do you offer childcare? Where can I register?
We offer childcare at all of our morning studies. To register your child for the semester, please do so by clicking the corresponding day

here

.
What does a typical Bible study morning/evening look like?
All of our studies start out with a small group discussion time to review the homework for that week's lesson. Then, we all meet together to listen to a large group teaching. Some studies will also meet together after the large group teaching time to pray together. 
What Bible translation do you use?
As a church, Northview uses the English Standard Version (ESV) Bible translation. All of our studies use this translation as well.
What is Inductive Bible Study?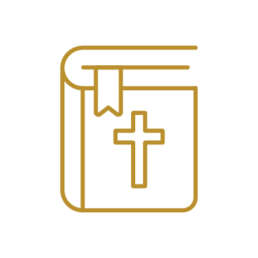 We believe God still speaks today and that His primary and authoritative way of doing this is through His Word; all 66 books! We believe taking in Scripture is a necessary part of the growing Christians life.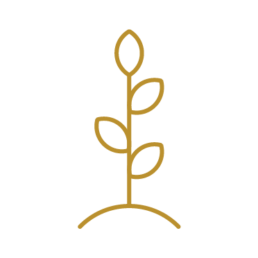 We desire to GROW in knowledge that results in women who look more like Jesus. We desire to SUBMIT to His Word. We desire to KNOW God: His character and ways. We desire to KNOW Jesus: what His life, death and resurrection accomplished (the gospel!).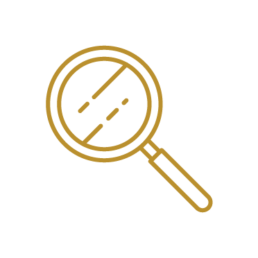 We use the Inductive Bible study method. This method utilizes 3 tools: #1 Observation (what does the Bible say?) #2 Interpretation (What does this mean?) #3 Application (What do I do?) Through personal daily study, participation in weekly discussion groups and the teaching that follows, we strive to grasp God's Word at a deeper and more impactful level.
For financial assistance please email women@northview.org