Northview Staff By Ministry Area
---
Northview Staff By Primary Campus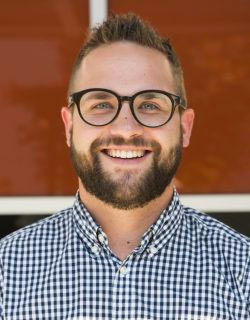 Campus Pastor
Greg Harris
What I do: East Abbotsford Campus Pastor
Spouse: Sarah
Children: Benjamin (2014), and Emily (2018)
Education: Diploma in Biblical Studies (Columbia Bible College), Bachelor of Arts in Worship Arts (Columbia Bible College), MDiv (in progress – Mennonite Brethren Biblical Seminary)
How I got involved with Northview: My first weekend attending with my family was Johnny Markin's candidating weekend! I've been involved as a volunteer leader in youth, served as a Children's and Worship Ministries summer worker, and Interned in 2009. I was hired as a Director of Local Missions in 2010, and have held various roles on staff since then.
Hope and vision for Northview: That we would be healthy so that we can be involved in helping multiply healthy local churches.
A few of my favorite things: Days off with my family, going to live sporting events (especially Canucks, Whitecaps, Seahawks, Lions, Canadians, and Mariners), coffee, barbecuing, and movies.
A Few of my lease favorite things: Running, seasonal allergies, gluten.
Favourite kind of music: Anything by Rhythm and News (of which Todd Wickens was a part), or Riven (Jonathan Giesbrecht's High School band), or Broken Under One (Jonathan Giesbrecht's other High School band)
Favourite author: Fred Sanders
Favourite scripture: Romans 12:12
Hometown: Abbotsford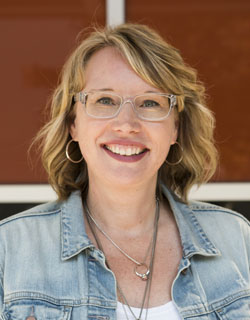 Care Pastor
Thaleia Sawatzky
What I do: Pastor of Care
Spouse: Married to Mark, an accountant in Abbotsford.
Children: 2 young adult kids – Ava and Carter.
Education: I have my Masters degree in Counselling from TWU and I have the privilege of working with women, couples and families that are facing a variety of difficult situations.
How I got involved with Northview: We have attended Northview as a family for over 20 years. 6 years ago, I was asked to join the Care Department. It is a privilege to be able to teach and counsel from a Biblical perspective, and to pray with people about their struggles.
Hope and vision for Northview: I want everyone to know that we all have "muck" in our life – so welcome here with your "muck"!
A few of my favourite things: my family, a good book or tv show, walking or going for coffee with a friend.
Favourite kind of music: Spotify – mixed worship playlist.
Favourite author: too many to name since I read a lot!
I like this quote: He>I (John 3:30 (ESV) He must increase, but I must decrease)
Favourite scripture: Colossians 1:28, 29 "He is the one we proclaim, admonishing and teaching everyone with all wisdom, so that we may present everyone fully mature in Christ. To this end I strenuously contend with all the energy Christ so powerfully works in me".
Hometown: North Vancouver.
Email:tsawatzky@northview.org