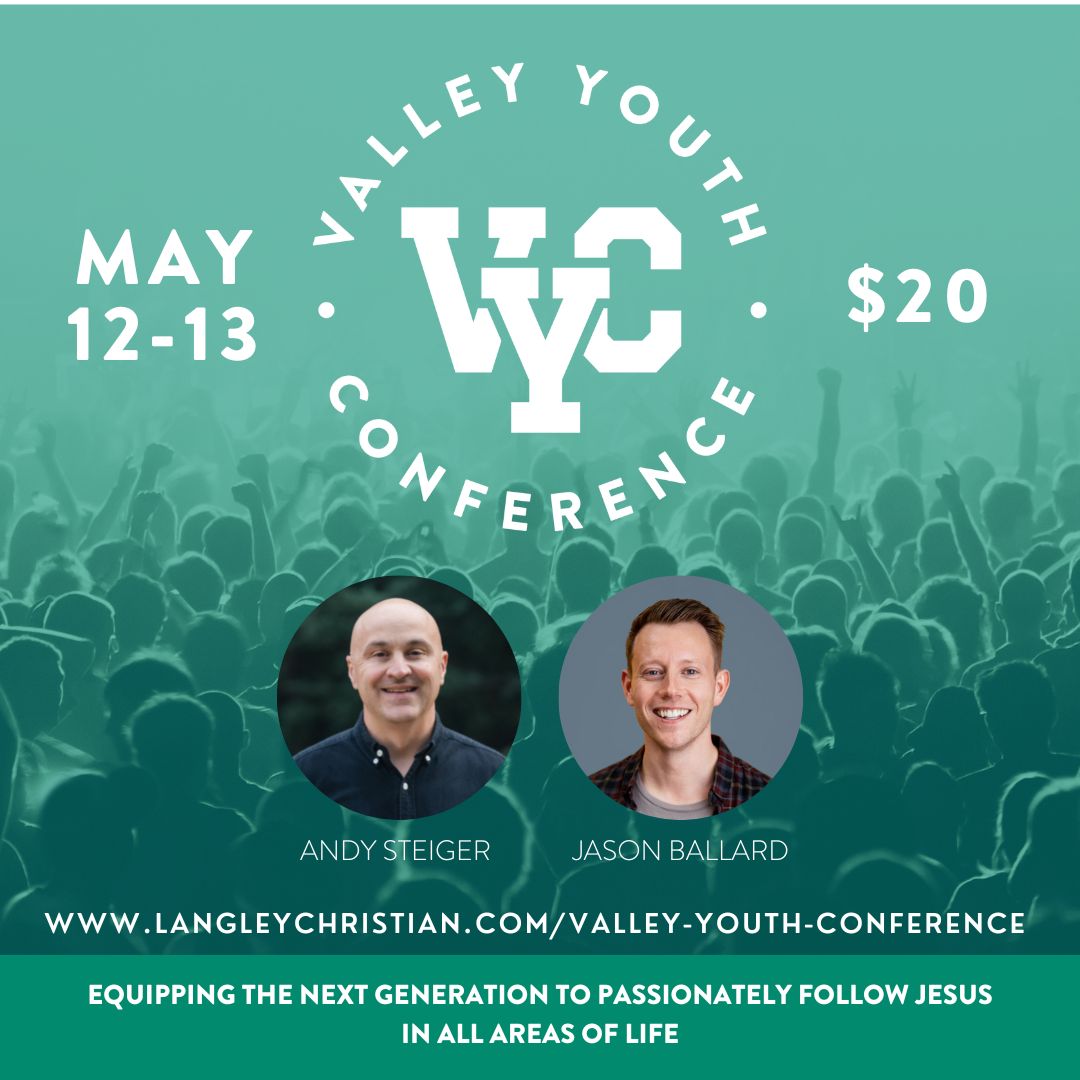 Valley Youth Conference
This conference is all for teenagers – we want to create a space/environment where students can grow deeper in their love and understanding of who Jesus is and what it means to pursue Him in today's day and age.
Who is speaking at the conference? Andy Steiger, Jason Ballard, Fredy Orozco, Josh Brown, Julia Eckert, Kara Allison, Brian Penner, Analea Friesen, Thomas Allen. 
Where is this conference taking place?  Langley Christian School
How much do tickets cost? $20 each.
Is there transportation provided to and from the conference? No, we are not providing transportation, but we are more than willing to help you arrange rides/carpool to and from the event!
If you have any questions about the conference, feel free to check out their website or reach out to Jess (jvanrees@northview.org)!!
Hourly Schedule
Friday
6:00 PM

Welcome + Registration
7:00 PM

Main Session 1
8:30 PM

After Party
Saturday
9:00 AM

Coffee + Mingle
9:30 AM

Main Session 2
10:45 AM

Breakout 1
11:30 AM

Break
11:45 AM

Breakout 2
12:30 PM

Lunch
1:15 PM

Final Session