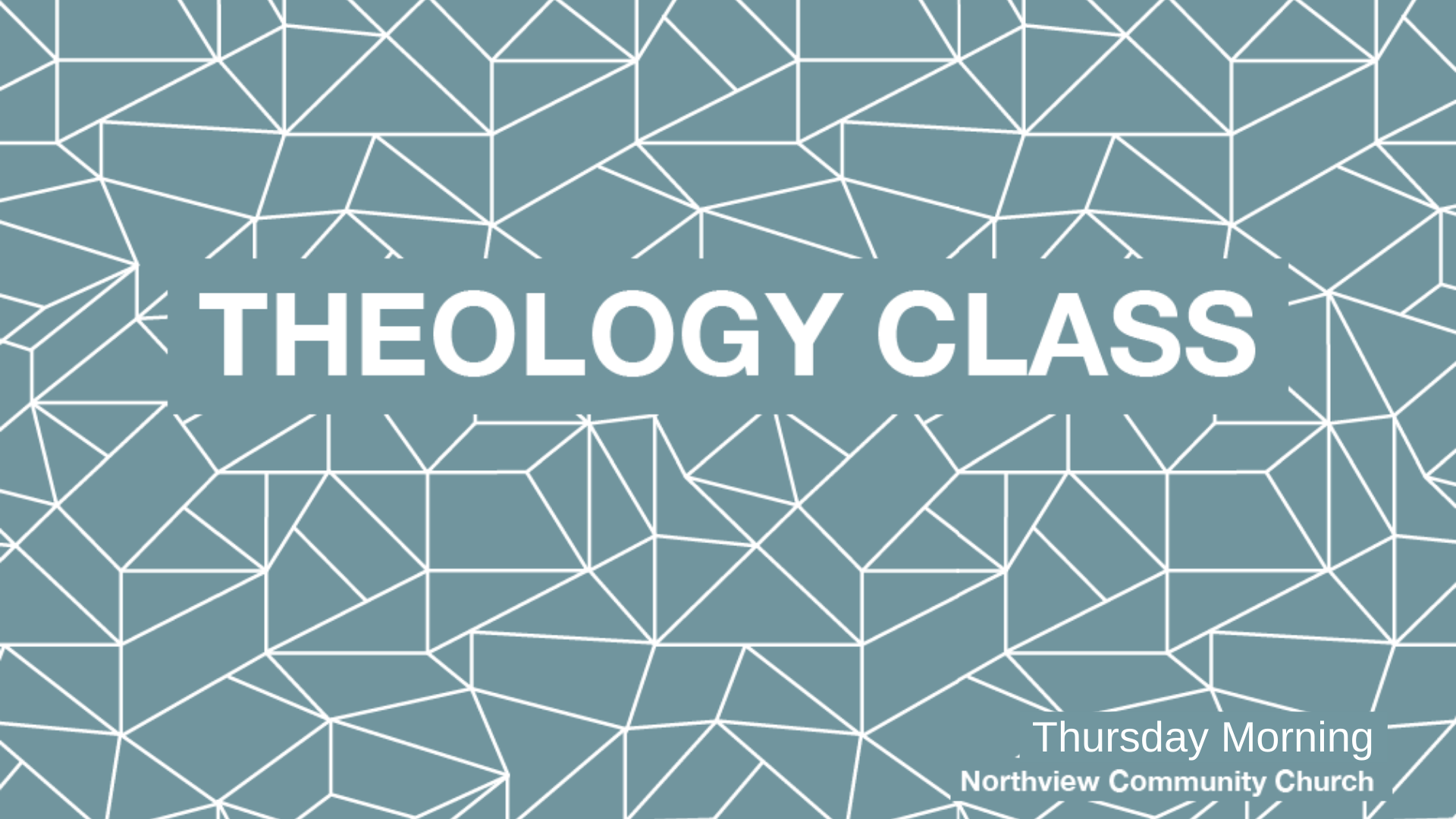 Theology Class – Thursday AM (Mission)
Registration closes August 28 at noon.
Please note that we are offering Zoom Webinar participation through our Downes Road Campus classes either on Tuesday night or Thursday morning.
Northview's Theology Class is a 1-year course in which participants make their way through the topics in Wayne Grudem's Systematic Theology. Each class will be a combination of class discussion, Q & A, and pastoral instruction.
This is a class for those wanting to better understand biblical doctrine on a variety of topics. You are welcome if you are a new believer hoping to establish a solid foundation on which to build your faith, or if you are a mature Christian wanting to be better equipped to discuss your beliefs. The pastors at Northview wish to help you expand your knowledge and understanding of God's word in order to equip you to lead others to saving faith in our Lord Jesus.
Each week we will meet for a 1.5-hour class and each semester (Fall, Winter, Spring) we will gather as a group for a 3-hour Saturday class to cover some of the larger theological topics.
The in-person classes have a limit of 45 people, but we have an unlimited number of options through Zoom Webinars!
• Tuesday night at Downes Road Campus (7:00pm-8:30pm) will be taught by Jeff Bucknam, Joshua Scott, Colin Fast, and Kristal Toews.
• Thursday morning at Downes Road Campus (6:00am-7:30am) will be taught by Greg Harris, Fredy Orozco, Angi Tuffnell and Marc Lapointe.
• Thursday morning at Mission Campus (6:00am-7:30am) will be taught by Jesse Schellenberg, David Hildebrand and Jon Mulder.
• Saturday classes will bring all classes together to hear teaching from all of our teachers and to participate in discussion.
Participants are required to purchase a copy of Systematic Theology and to come prepared to discuss the assigned chapter(s). There is a $10 / semester course fee to help cover the cost of coffee (not applicable to Zoom participants).