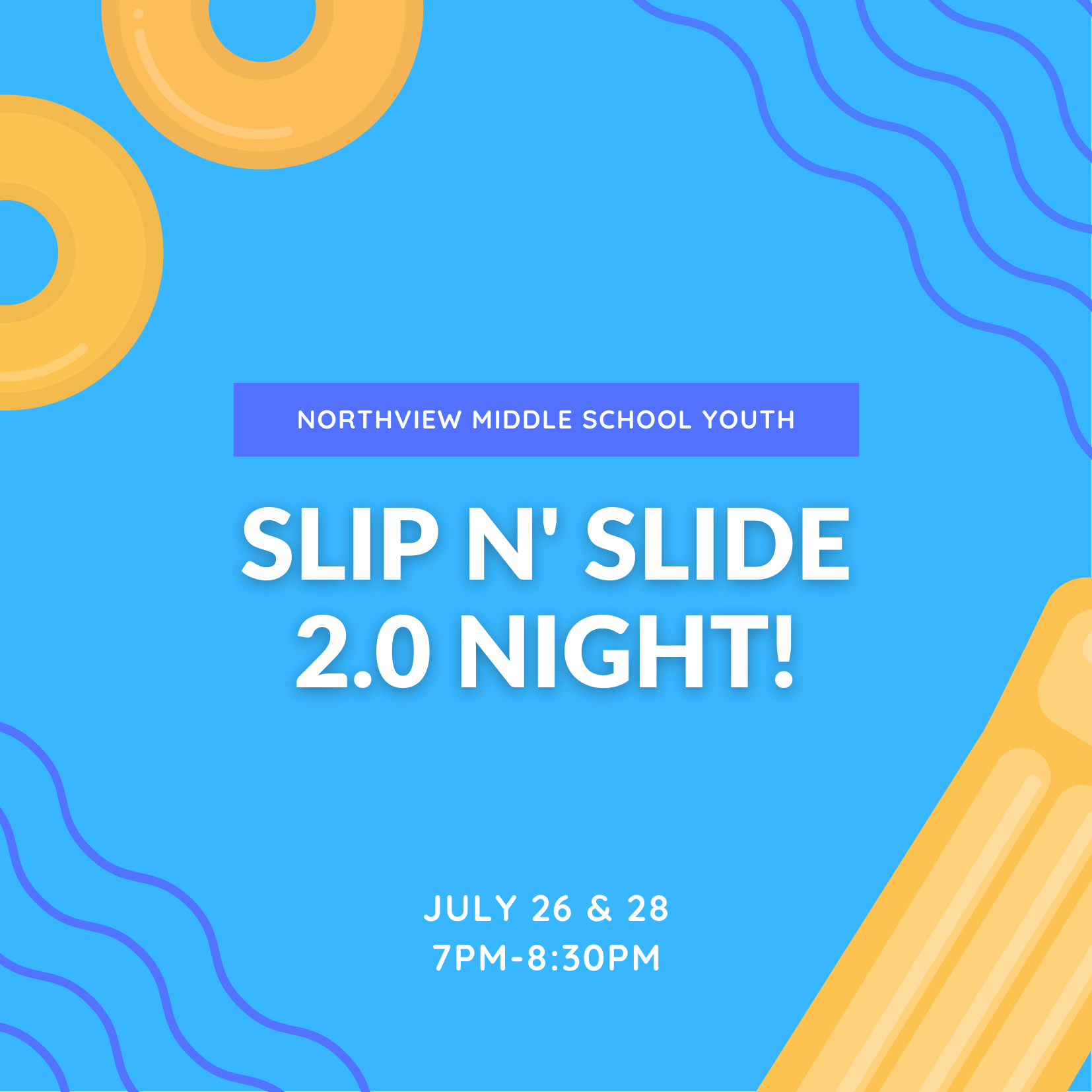 Summer Youth Nights Week 4: Slip N' Slide 2.0
Join us for our fourth youth night of the summer! This week we are having our slip n' slide round 2! Games, connecting with leaders and friends, and having fun on our slip n' slide! We will also be continuing in our summer series, "Imprinted by God," with this week's lesson on "A Life Permanently Marked by Forgiveness." 
 Pickup and dropoff on the field. 
-please wear an appropriate swim suit with shorts overtop or a t-shirt and shorts
 Monday July 26: Grade 6 Water Night! (7-8:30pm)
Wednesday July 28: Grade 7/8 Water Night! (7-8:30pm)
Registration opens on Friday, July 23 at 9am.
 Pickup and dropoff at the field. 
A couple of things to note:
 -Arrival time: We ask that students arrive no earlier than 10 minutes prior to the youth event. 
-registration is required to attend this event.