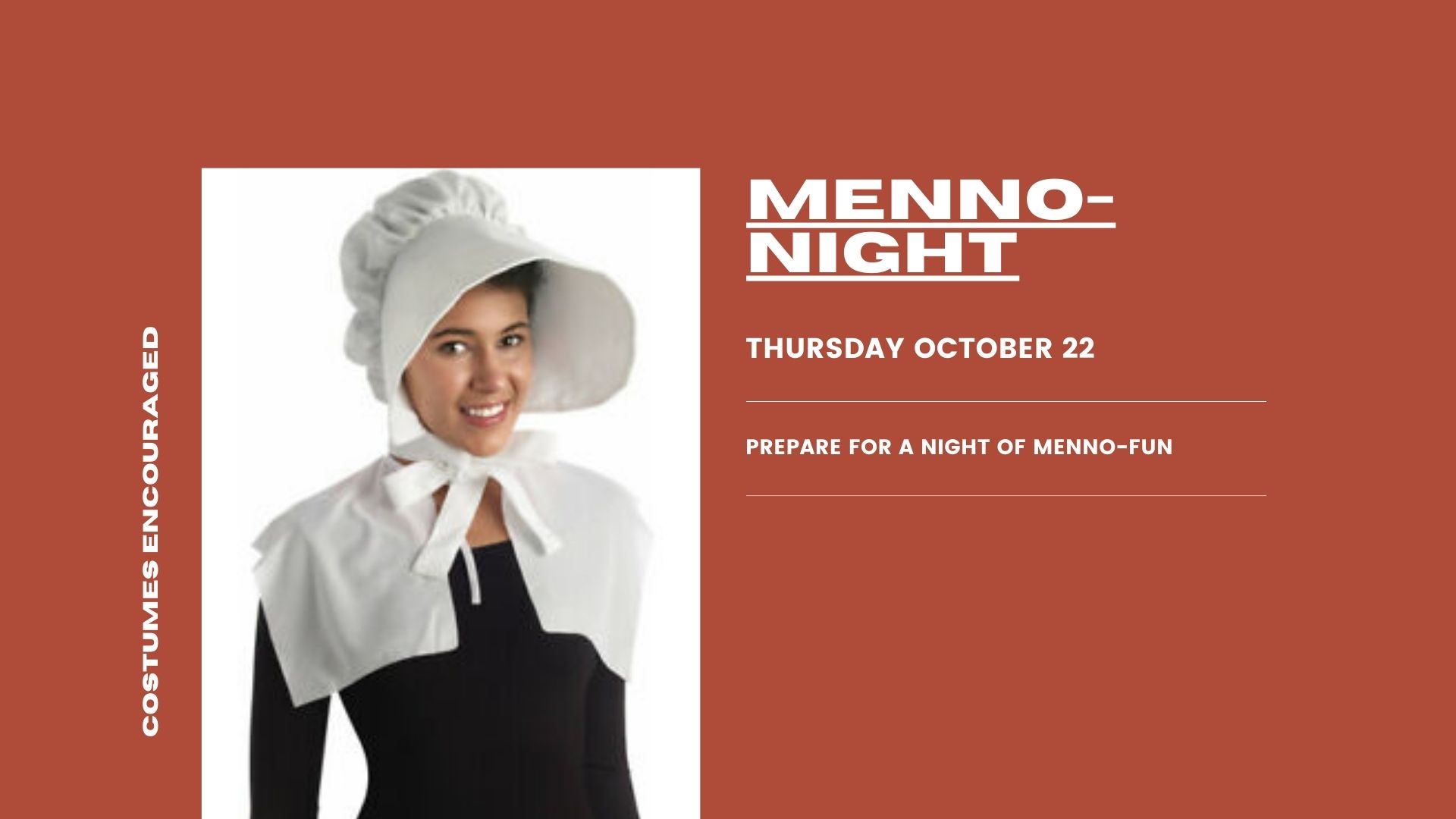 NHSY GR 11 GIRLS // MENNO-NIGHT
THIS WEEK WE ARE HAVING A MENNO-NIGHT PARTY. Costumes are encouraged by not required!
—-
You will be meeting in ZONE B!! Please enter through the MAIN doors at the front of the church!
Registration opens at 5pm on Monday Oct. 19!
We are SO excited to see you!