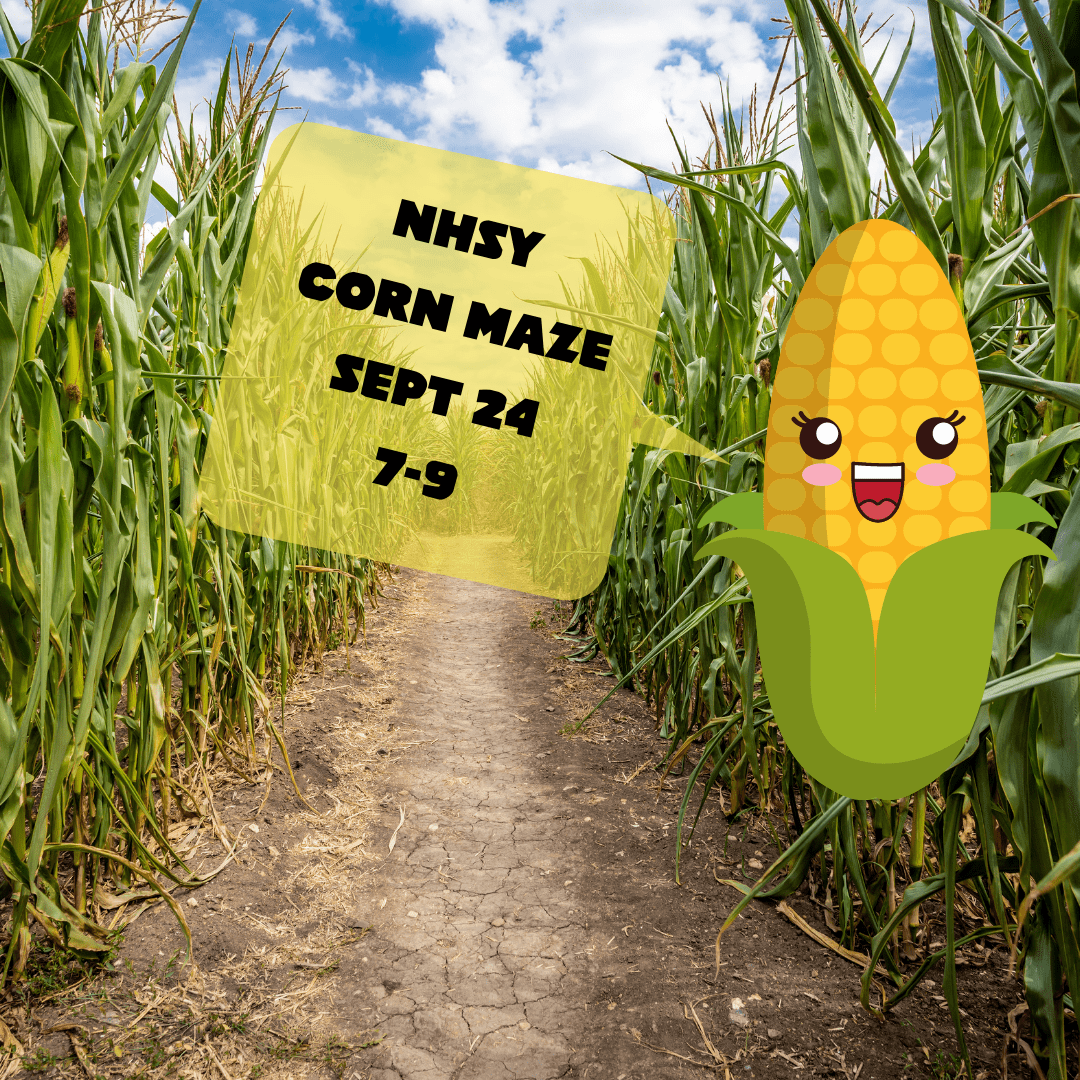 NHSY CORN MAZE
HEY!
We are going to Chilliwack Corn Maze on Sept 24 from 7-9pm!
If you are interested – we will offer transportation via school bus to the Corn Maze. We will be leaving Downes Rd at 6:30pm sharp! On the bus, masks will be required for the duration of the ride! We will return back to Downes road around 9:30pm.
If you would like to drive yourself, meet us at the entrance of the Corn Maze at 7pm!
** REGISTRATION IS MANDATORY**
Email Jess ([email protected]) with any questions!!!