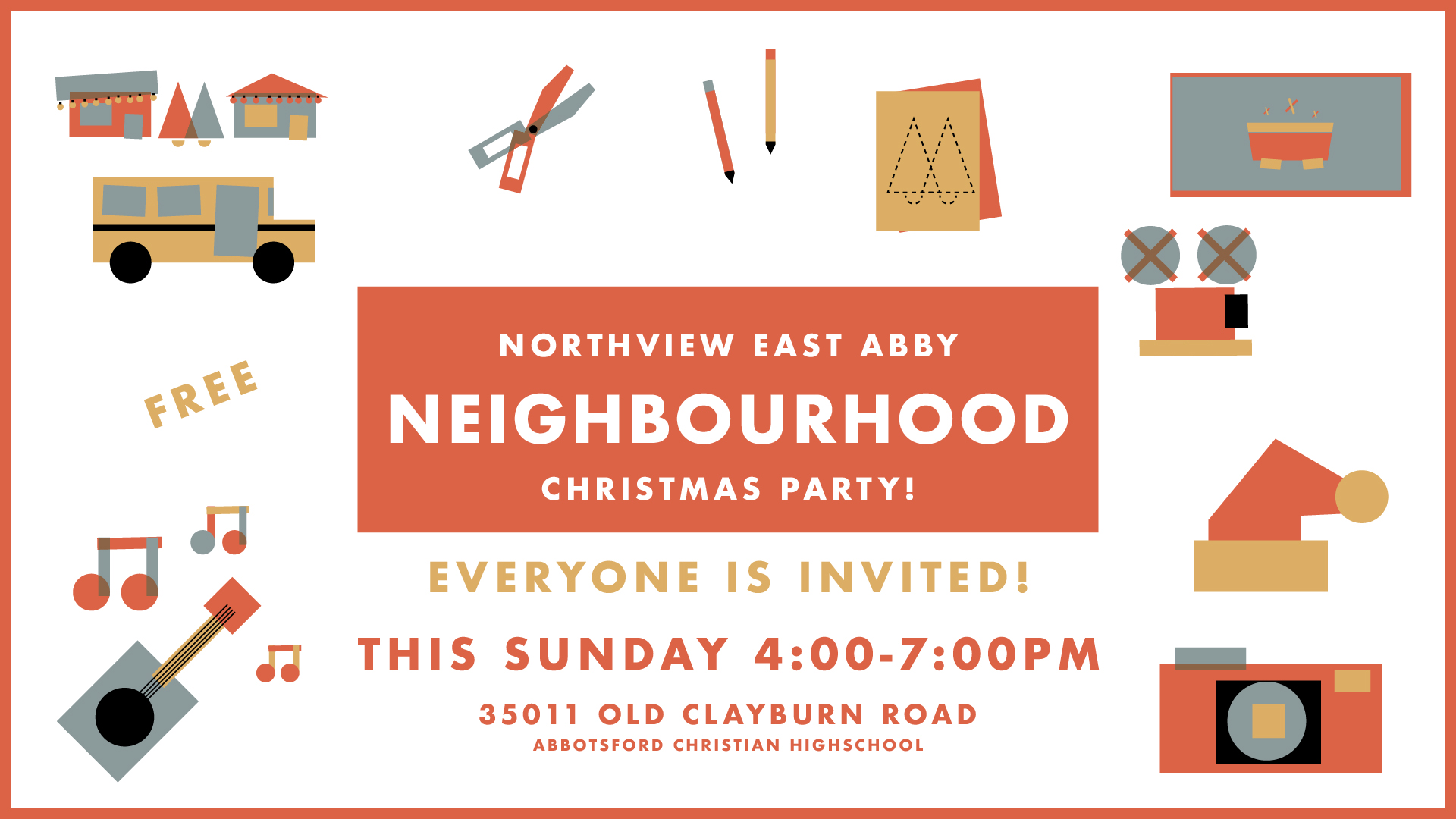 Neighbourhood Christmas Party
Northview's East Abbotsford Campus is hosting our 2nd annual Neighbourhood Christmas Party!
Date: Sunday, December 15th
Time: 4:00pm-7:00pm
Location: Abbotsford Christian School – 35011 Old Clayburn Road
Here's how it works: ACS will be open for the duration of the event with a Christmas movie playing, activities for kids, snacks for all, and more! Meanwhile, our shuttle bus will be taking groups of people on 35 minute tours to see the best Christmas light displays east Abbotsford has to offer. This is a community event, so please do invite your friends and neighbours!
Click the button to the right to sign up for the Christmas Light Tour!
If you're wondering WHY SANTA click on the link for a message from Campus Pastor, Greg Harris.