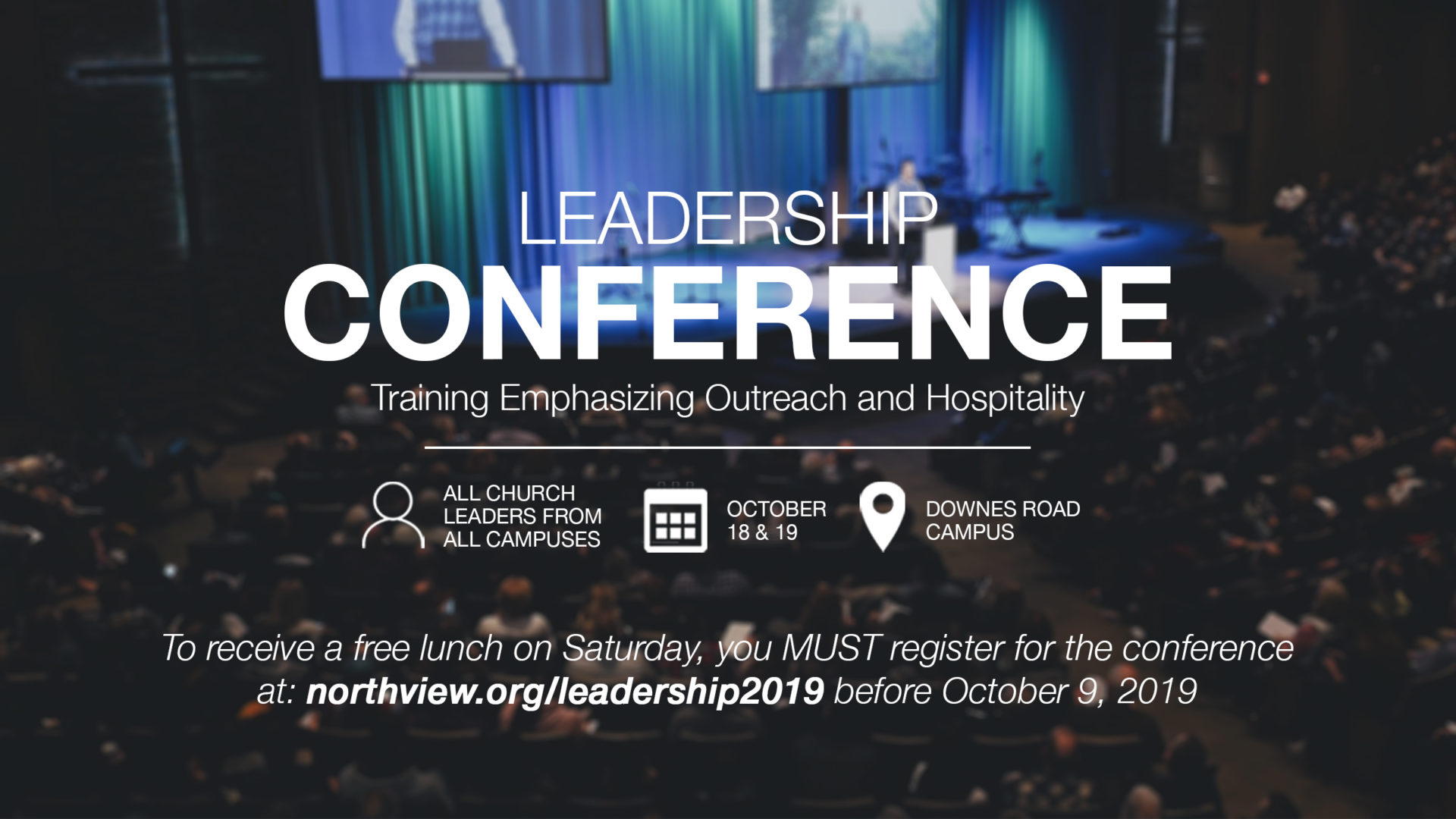 Leadership Conference 2019
Our purpose is to provide church-wide leadership training emphasizing outreach and hospitality. You will hear from Pastors Jeff, Ezra, and Mark during the plenary sessions. There are several breakout sessions to choose from with specific ministry training opportunities.
Registrations for the free lunch are now closed but all walk-ins for the conference are welcome!
There are 9 breakout session options (you may choose 2 in total):
Fostering an Outreach Culture Inside Northview: Becoming a More Welcoming Community. Sessions to choose from in this genre include:
"Rolling Out the Welcome Mat" with Darcy Kuhn and Greg Harris
"Difficult Discipleship" with Thaleia Sawatzky, Luke Friesen, and Analea Styles
"Keeping Your Event Disruption-Free: Situational Awareness and Disturbance Prevention " with Justin Cole
Fostering an Outreach Culture Outside of Northview. Sessions to choose from in this genre include:
"Sharing the Gospel and Engaging with Skeptics" with Kyle Meeker and Sean Hildebrand
"Hospitality and Outreach" with Imran Daniel
"Living Everyday Life with Gospel Intentionality" with Mark Burch
Fostering Leaders. Sessions to choose from in this genre include:
"Prayer" with Paul Siemens
"Effective Bible Study Discussions" with Colin Fast and Crystal Loewen
"Passing the Baton" with Kristal Toews
Location: Downes Road Campus Worship Center – Please enter through the front doors. Doors open at 6:30PM, the event starts at 7:00PM.
Participants: all church leaders from all campuses