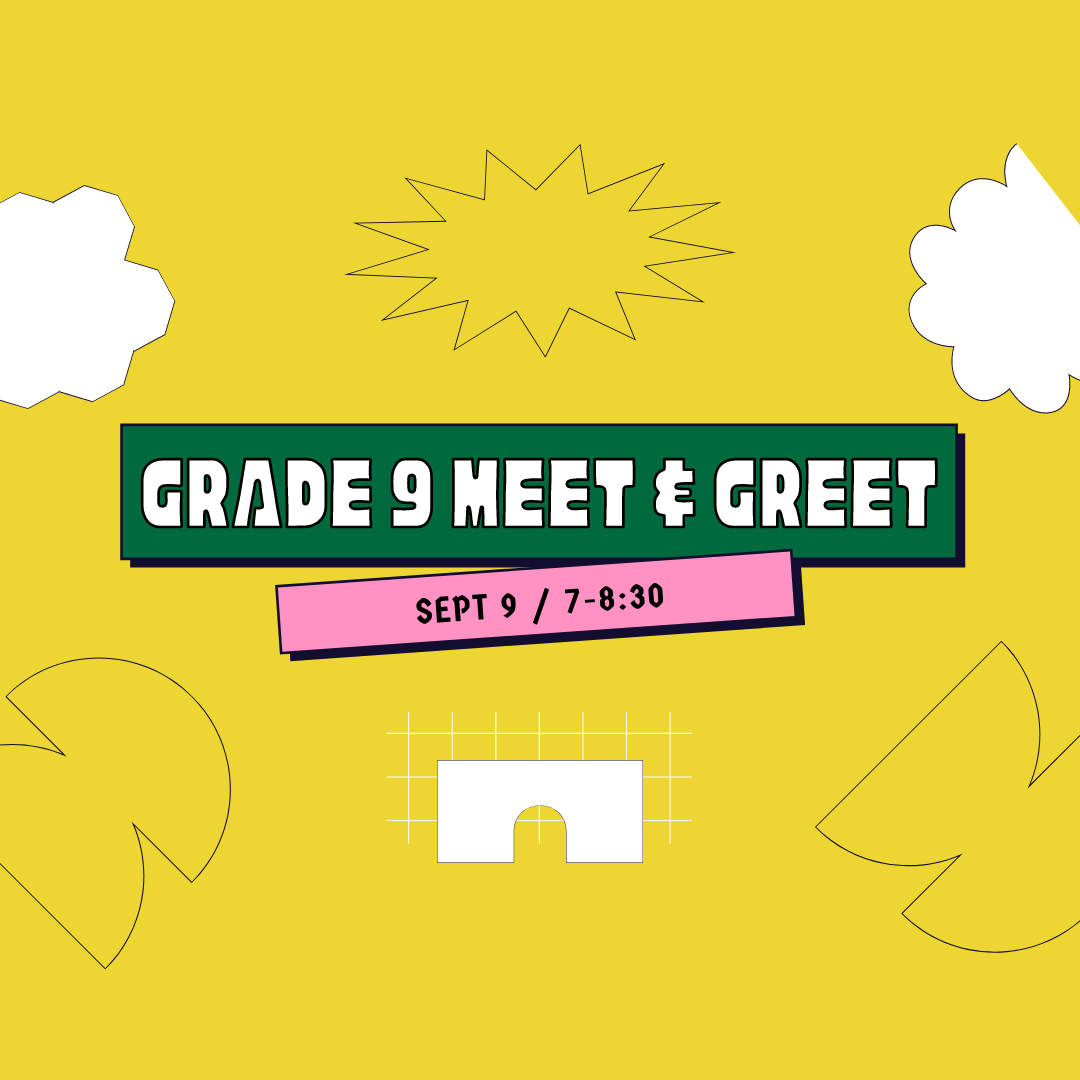 Grade 9 Meet & Greet
Hey!
We are inviting ALL grade 9 students, & parents to come to the church for a MEET & GREET event!
All students will be meeting in Center court with Jess! We will be playing games, eating snacks and getting to know the youth leaders. At the same time, all parents will be meeting in the Atrium and will be hearing Pastor Luke's vision for the youth year.