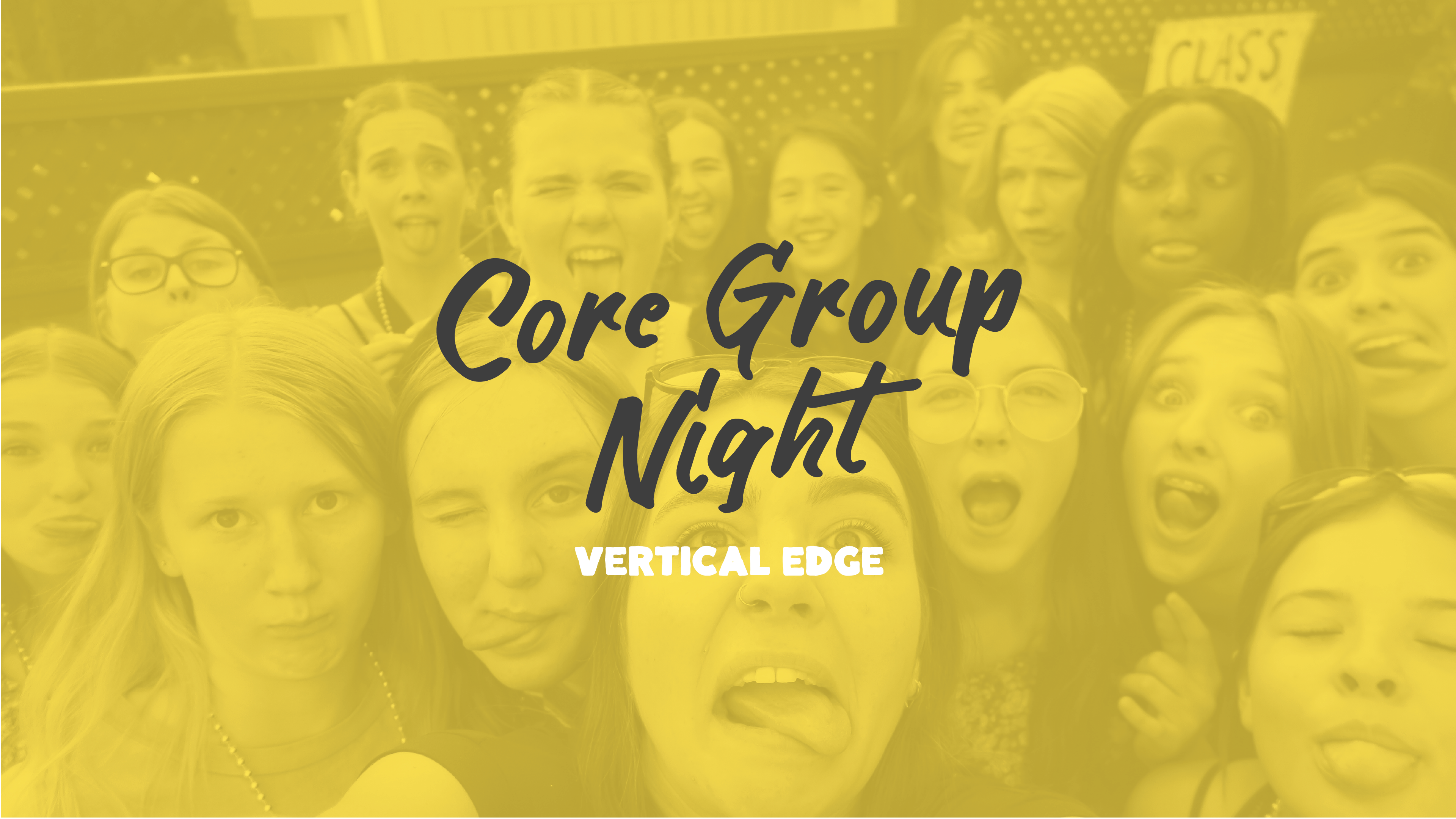 Grade 7/8 Core Group Night
Our Grade 7/8 Core groups happen the first Tuesday of the month. Core groups meet throughout Abbotsford, engaging in a variety of activities.  Core group night is awesome as relationships are developed and built through activity, prayer and Bible study.
***Parents will receive an email from their student's Core group leadership team the weekend prior to Core group Tuesday, giving the full details of the evening's plans.
Please contact Pastor Dan with any Core group related queries.
GRADE 7 GIRLS
Grace, Cady, Annie, Sloan:

Pizza and pajama party at Grace's house! The pizza and all the ingredients to make them will be provided, as well as drinks, but if the girls want to bring any other snack or candy to share they are more than welcome to! Time: 7-9. Don't forget to wear your pjs too!
Nadja, Mikayla, Janae, Ginger:

Meeting at the Church & doing a cookie decorating and games night. Enter Family Entrance & head downstairs to the Youth Lounge. We're encouraging everyone to come in comfy pj's! Time:7-9pm ***We as leaders will provide the cookies and the icing, we ask that everyone brings toppings to share! Please keep in mind we do have a member of our group who has a dairy allergy so if some people please bring things like candy that would be great. And if there are any other allergies in the group please let us know!
Morgan, Air, Heidi:

Please see Morgan's email for Core group instructions. Pls email Morgan with any questions.
GRADE 8 GIRLS
Jaxon, Kaitlyn, Malaysia, Kailynn:

Meeting at Kaitlyn's house, Time:7-9pm. We will be doing a
Bible study time and watching A Charlie Brown Thanksgiving. Please bring a small snack to share!
Hayden, Brielle. Lola:

We're going to Paisley's house! Time: 7-9pm Pls bring snacks!!
Hailey, Taylor, Lauren:

Hanging out at Hailey's house. Time:7-9 pm. We will be doing a games night so we can hang out and get to know each other better. It's going to be a great way to connect with everyone in the group! So bring a snack, your favourite game, and be ready for a little competition!
GRADE 7 GUYS
Bryce, Jacob, Ethan D, Joseph:
Watching Spider-man across the spider-verse at the church. Enter family entrance & head downstairs to Lower Court. Time: 6:30-9pm. Bring a bag of snackage to share & a comfy camp chair
Dan Verbeek, Carson, Isaac:
Castle Fun Park Time:7-9pm. We are going to do a round of mini-golf and hang out with our remaining time playing games if anyone wants to. Mini Golf is $18 dollars per person.
Peyton, James, Ben, Big Mike:
Meet at church for manhunt & other shenanigans. Enter regular Westcourt doors. It's going to be a great time of activity & getting to know each other! Time:7-9pm. Pls bring a bag of snackage to share!
GRADE 8 GUYS
Tyler, Hunter d, Liam, Ayden:
Hanging out at Noah's. Bring a snack to share and your swimsuit & towel in case we want to use the Pool/Hot tub! Time: 7-9pm.
Andrew, Matthew, Ethan S, Mitchell, Finn:
Hanging out at Andrew's house! The plan is to make nachos, hangout, eat and play games together, and spend some time in prayer for what's going on in each other's lives. Time:7-9pm.