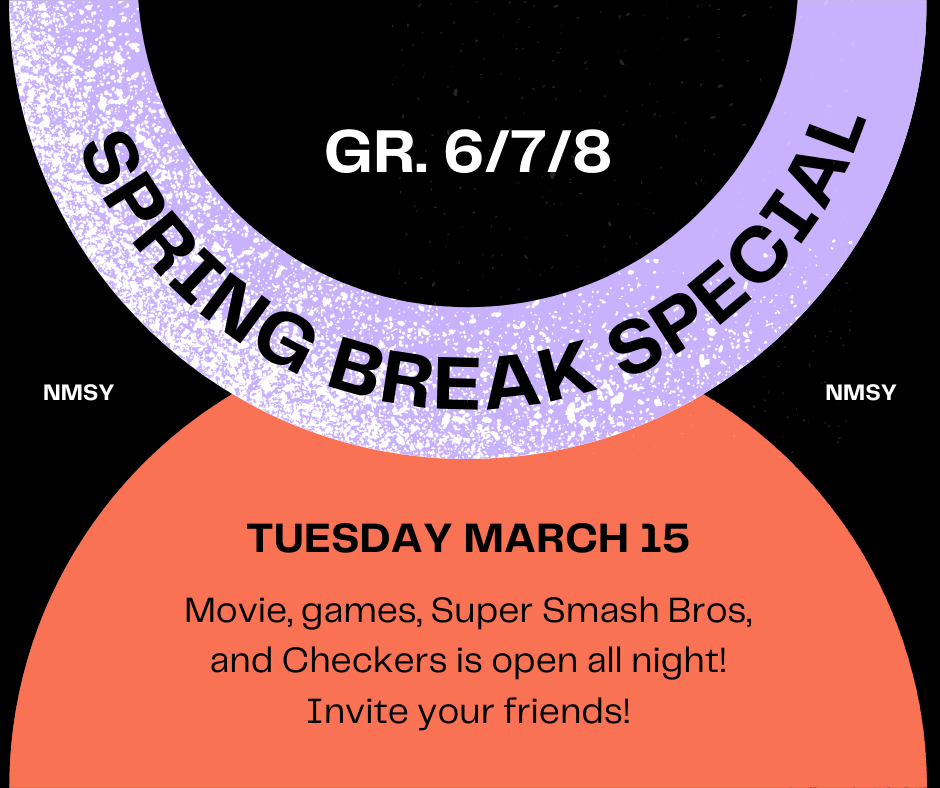 Gr. 6-8 Spring Break Special!
Join us for a spring break special where Gr. 6, 7 and 8s are all going to be together! It is going to be a big night of friends and fun including: movies, games, sports in the Bubble, crafts, Super Smash Bros, board games, amazing leaders, and MORE! Also, Checkers (our candy store) is going to be open all night!!
Invite your friends!! See you there!