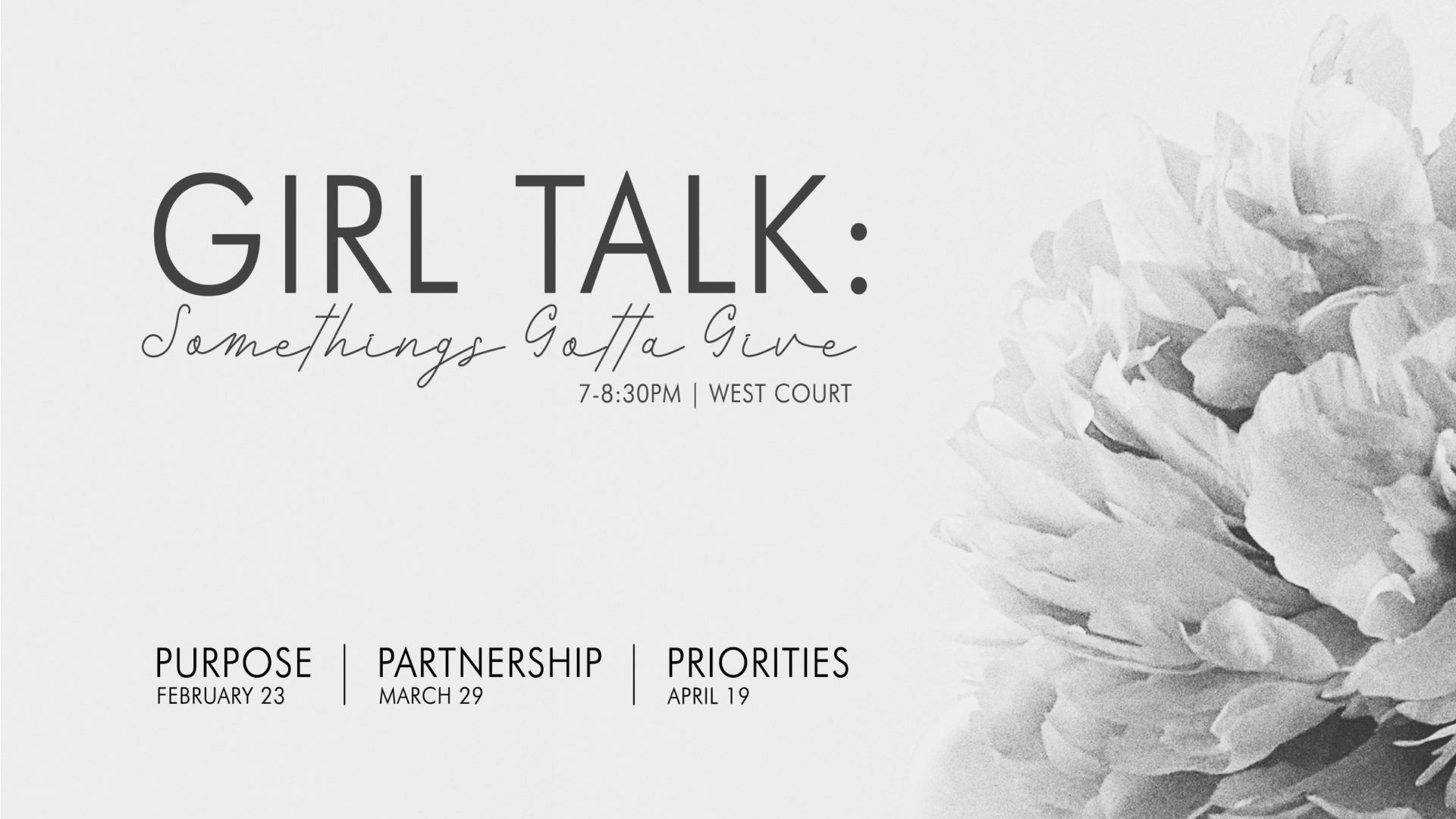 GIRL TALK: Somethings Gotta Give (purpose | 18-30)
Join NYA and Crystal Loewen for a time of discussion here at the Downes Road Campus in West Court. There will be snacks and Worship! Ages 18-30.
FEB 23 – Purpose – how do we know / engage with our world as Christian women in the various in-between stages of young adult life.  What is the purpose behind all of what we are doing (royal priesthood / holy nation idea that includes everything we do).
UPCOMING DATES:
MARCH 29 – Partnerships – how do we work well with men as "complementary women"?  in the church, in dating, marriage etc.
APRIL 19 –Priorities – what do we prioritize as we plan our lives – in terms of bible study / pursuit of God etc. What are we idolizing?