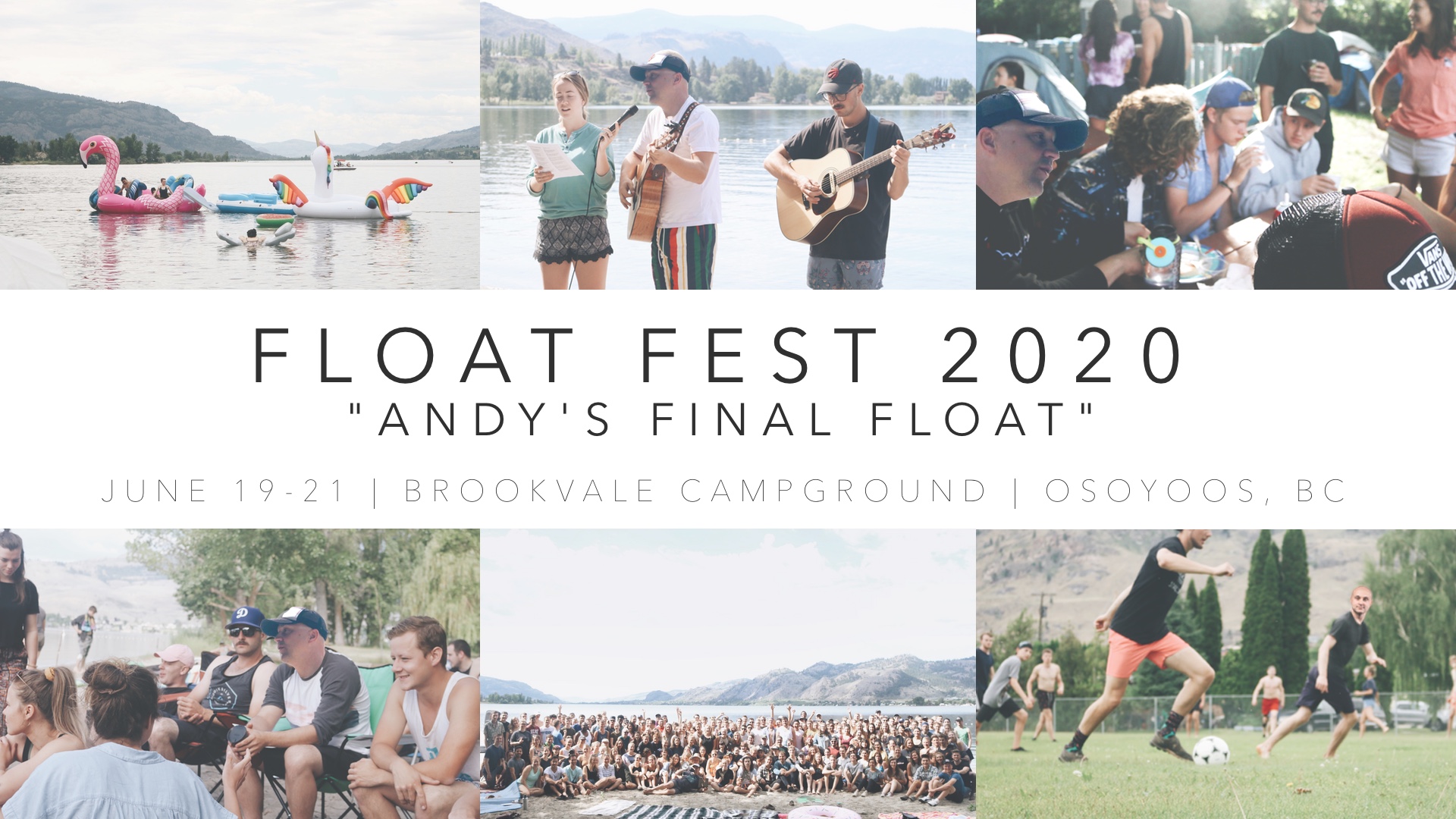 FLOAT FEST 2020
*FLOAT FEST 2020 HAS BEEN CANCELLED. REFUNDS WILL BE ISSUED WITHIN THE NEXT WEEK. (05/13/2020)
ANY QUESTIONS OR CONCERNS EMAIL LEXII!
Oh, you already know… book off your work well in advance and join us for our annual trip up to Osoyoos for some camping, hanging, floating, and worshipping!
This is the year you won't want to miss! Help us say farewell to our very own Andy Steiger with his Final Float Fest float! He will be passing the torch to the next NYA pastor as he takes on Apologetics Canada full time.
When: June 19-21, 2020
Where: Brookvale Holiday Resort: 1219 E. Lakeshore Drive
Osoyoos, BC V0H 1V6
*Please note: You cannot participate in boating/wakeboarding if you have not signed a waiver. You can email your filled out waiver to Lexii at: [email protected] OR hand it in at one of our NYA live nights.